FIFA 21 in review, by Ersen Kayin.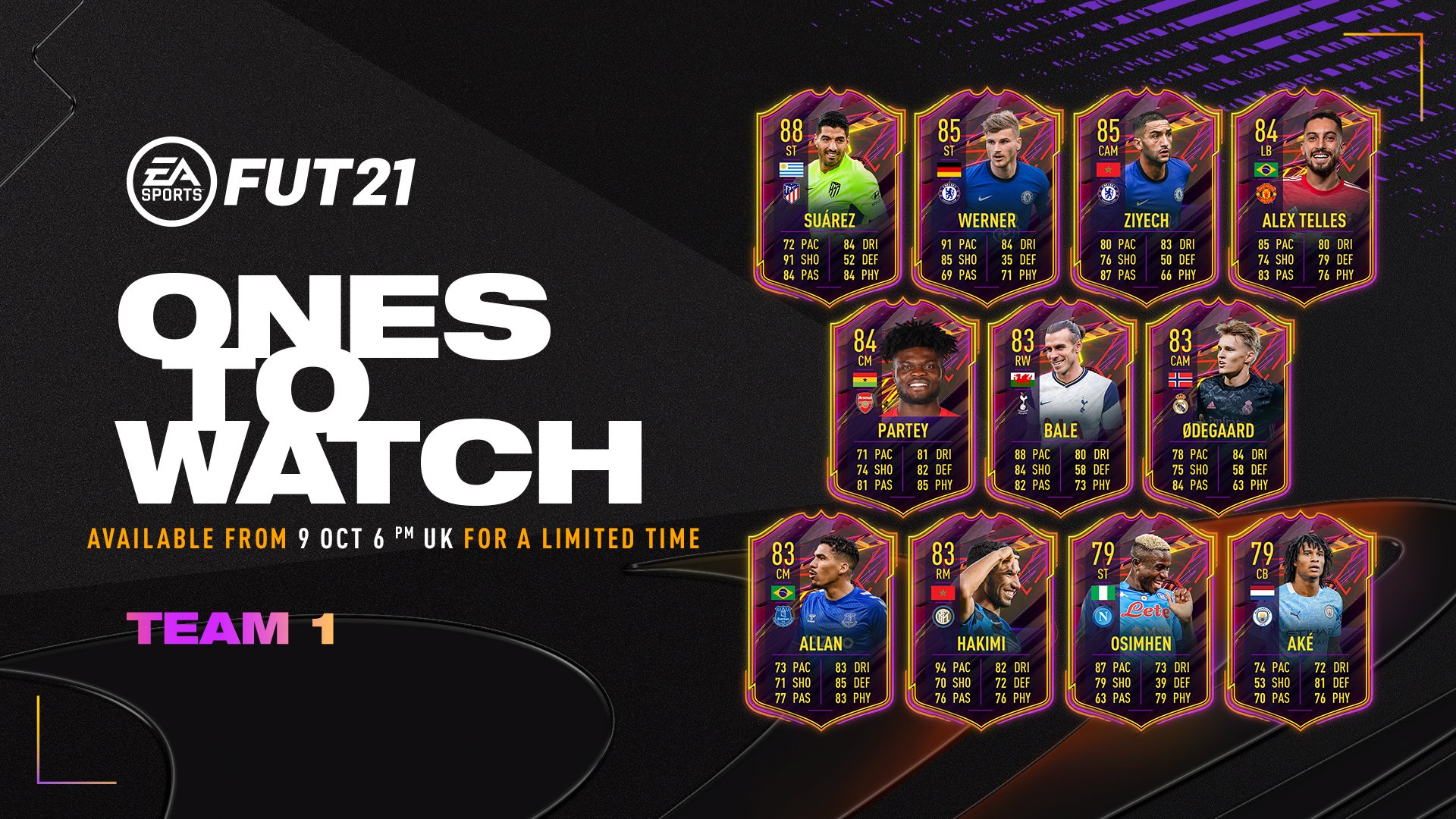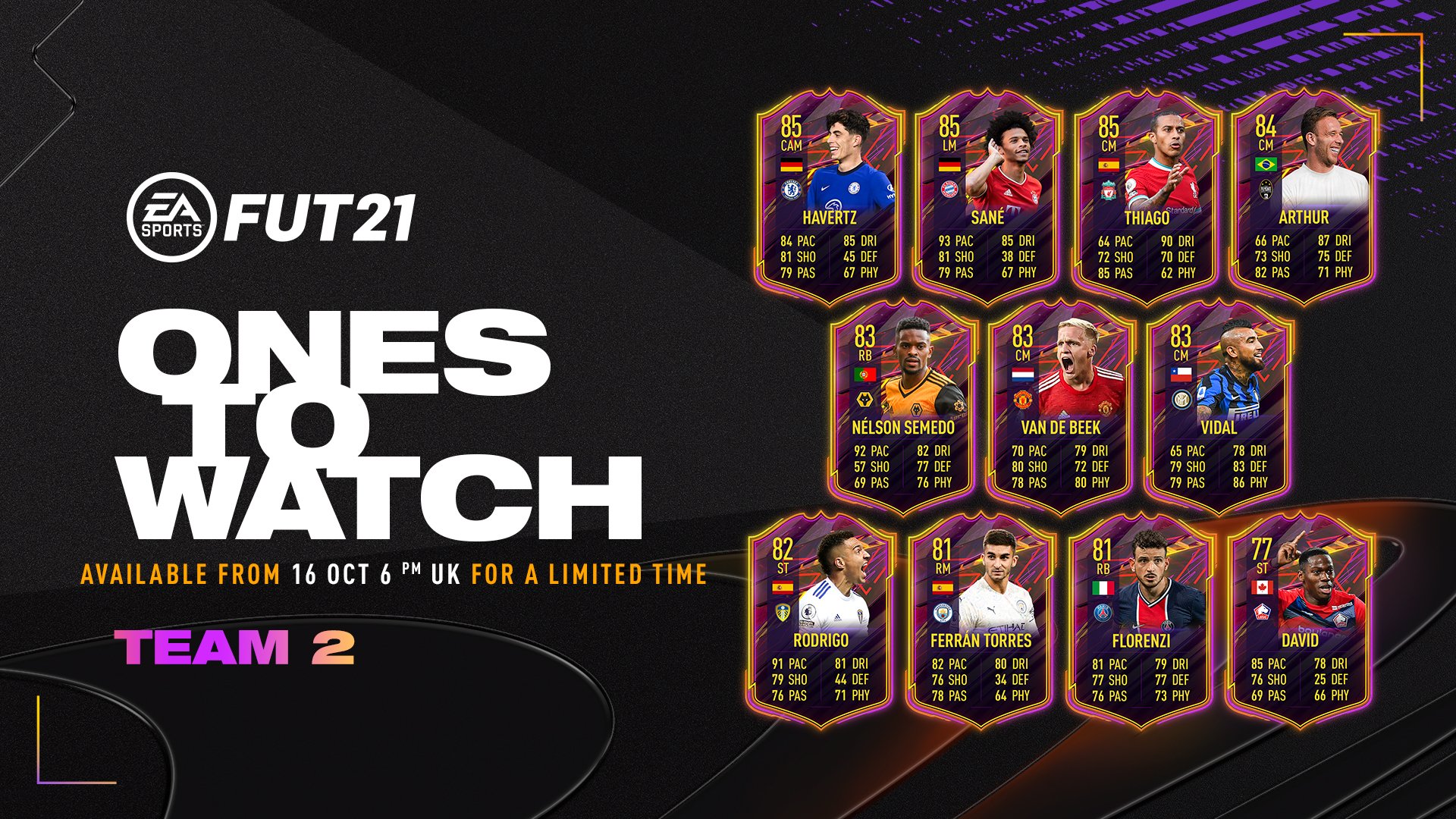 This is a new series on the website, as we review each promotion and version of a special card EA have released on FUT 21 and analyse what they could do better for FIFA 22.
I will analyse the player selection, the Objectives and Squad Building challenges released.
FIFA 22 hype is in full swing. As gamers look forward to the next edition of EA Sports football game with Ultimate team news recently released, lets' review this current FIFA, from the promotions EA released on their game mode 'FUT' to the best cards.
Starting, I will analyse the first promo of the game cycle, the 'Ones To Watch'.
When the full game was released, EASportsFIFA ran their annual One To watch promotion across two weeks.
Ones To Watch is a selection of footballers that have transferred to a new club in the previous summer.
These special cards would upgrade every time a player earned a performance-based upgrade via other promotions across the season.
This included: Team of the Week, UEFA Team of the Tournament, Hero Cards, UEFA Champions League Man of the Match, UEFA Europa League Man of the Match and UEFA Team of the Tournament.
While Team of the Week was released every Wednesday during the season, other promotions coincided with different spells of the season.
The highest-rated OTW card is Luis Suarez.
Luis Suarez started as an 87 in October but having been selected for EA's team of the week three times. Before his OTW card was in packs, Suarez earned an 88 rated TOTW card, subsequently, his OTW started as an 88.
Therefore, his OTW card got upgraded to a 90 rated overall.
There were 28 players selected overall. 22 released in packs (11 per week) and four released as untradable items only accessible through Squad Builder Challenges and one player only accessed through Objectives.
The Uruguayan also had more upgrades to this card than anyone else with three.
He began and ended the cycle as the highest-rated One to Watch card.
Other high-profile players selected for the promotion were: Leroy Sane, Timo Werner, Thomas Partey, Kai Havertz and Gareth Bale.
Player Objectives
There was only one OTW card only accessible via gameplay.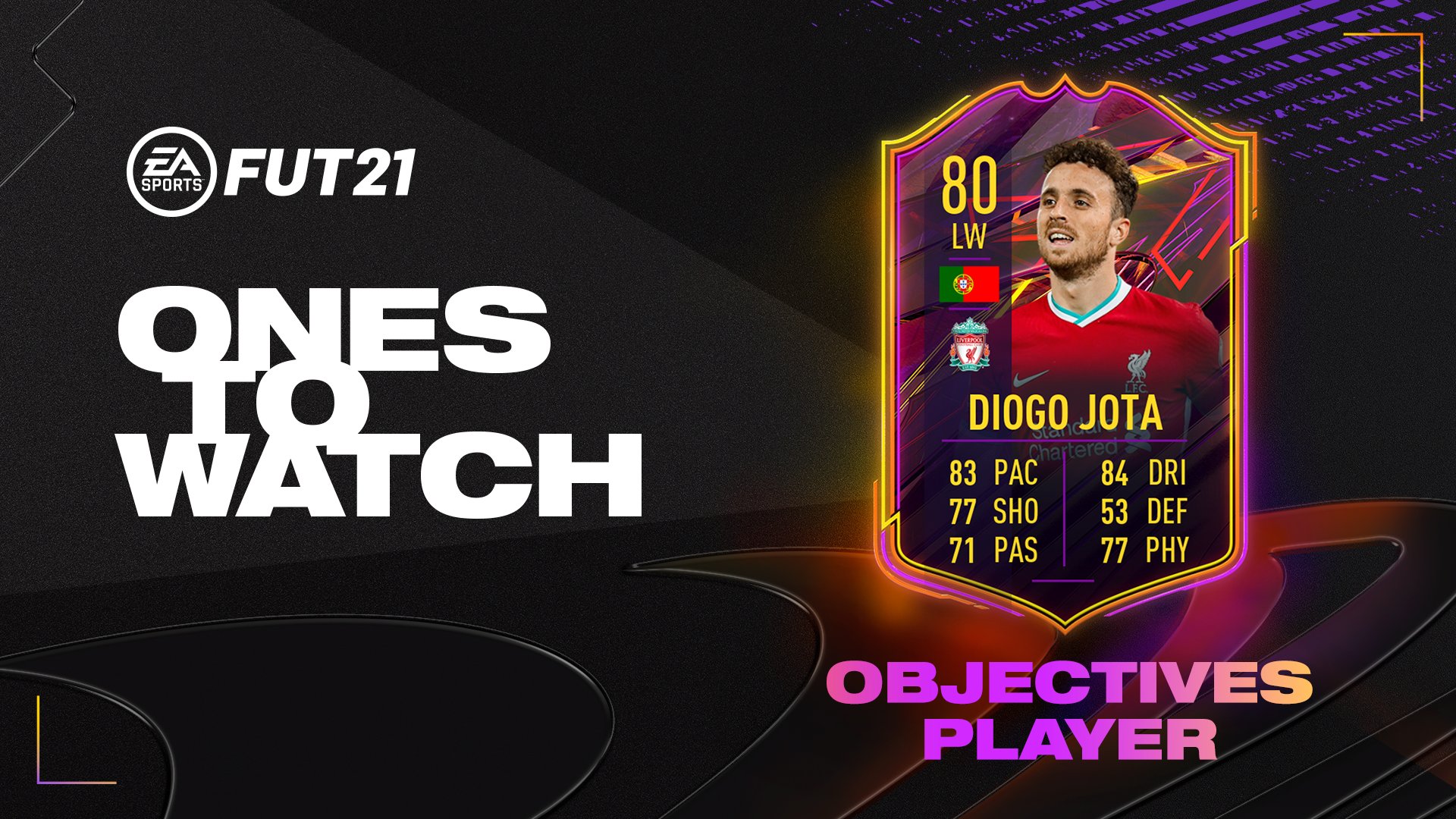 Diogo Jota transferred from Wolverhampton Wanderers to Liverpool for £40 Million.
EA, therefore, gave him an 80 rated OTW card that can be achieved via gameplay on the 9th of October.
Here was the list of objectives gamers had to complete before October 21st at 6 pm BST:
Score in 4 separate Squad Battles matches on min, Professional difficulty using Liga NOS players.
Assist with a through ball using Portuguese players in 4 separate Rivals matches.
Assist in 5 separate Squad Battles Matches on min. Professional difficulty using players with min. 4* skill moves.
Score 10 finesse goals in Rivals using Premier League players.
Score min. 2 goals per match in 5 Rivals matches using Premier League players.
The objectives were fairly simple, users were able to complete it in a minimum of nine games (five offline). However, despite impressing Liverpool, Jota only received two upgrades and finished as an 85 card. His 80 rated refreshed to an 83 on December 4th, and by then he was unusable and outdated. He received a Team of the Tournament card which started at 100,000 coins according to FutBin at the time his card was released. But his value dipped as weeks went by.
By Christmas, the card fell below 75,000 coins. By March, the Team of the Tournament card was below 50,000 coins. However, Jota impressed again in March and received an 85 rated Team of The Week Card and an updated 85 OTW card.
On the 17th of March, the card was valued at 295,000 coins and while the OTW was untradable, users were able to finally enjoy the card until May, where his card fell below 100,000 coins. Users were only able to enjoy the OTW card they earned in March.
The sad thing is, when his OTW was released, the original was below 10,000 coins, and despite having four-star skills and a five-star weak foot, his pace was only 83 and was slow.
His 85 OTW has a useful 88 pace, 89 dribbling, 84 shooting, 80 passing 59 defending and 83 physicals alongside the four-star skills and impressive five-star weak foot.
Overall, the card was underwhelming and deserved more upgrades upon release.
Having netted four goals in five Premier League matches from the 24th of October to the 28th of November, he should have received an upgrade then. Maybe 86 or 87 cards would have been influential in the game.
Unfortunately, Jota was sidelined with a bruised knee from December to March. But when he returned from injury, he scored in the 1-0 win over his former club and received his 85 card the Wednesday after.
The card would have been a superb objective to grind if he received his upgrades in October and November but is rather disappointing.
As part of EA's Path to Glory/ Festival of Futball promo, Diogo Jota received another team performance card. A 90 rated special card as an SBC, this card although, overpowered upon release, received zero upgrades as they failed to win three games at EURO 2020.
SBCS
Sandro Tonali's One to Watch Card was released before the launch of the full game to everyone worldwide.
Released as a 77 rated One to Watch card, users had to submit a squad. The squad had to be a minimum of 80 rated, with a minimum of 75 chemistry and must contain a Serie A player. The total cost was 7,400 cheap coins.
However, it was a waste as he failed to get any upgrades on the card. Even by February, the card was useless as users were able to get the 87 version in February via objectives.  In August he received a 96 card because the 87 card was well received by the FIFA community.
Tonali failed to impress on the pitch, but his FIFA cards impressed in the game.
He joined AC Milan on loan from Serie B side Brescia last summer.
Footballers Hwang Hee-Chan, Blaise Matuidi and James Rodriguez also received untradable cards, but since their release, their cards have received zero upgrades. Although cheap, they were a disappointing selection and failed to impress.
Thiago Silva was voted over former Man City star David Silva as a Ones to Watch card. However, received zero upgrades and was only useful to submit into later SBCS.
If you could describe the SBC's in one word, it would be pointless.
Overall, the promo is always fun to grind at the start of the game. But with such few upgrades for the players, the cards became outdated. The player selection was impressive, but outdated by Christmas. 7/10.
If EA revaluates their inform upgrades, and pick based on their performance than the time a card should come out, One To Watch and Team of the Week cards will be more relevant in the game cycle.
However, there is good news…
EA has already confirmed OTW will return ahead of the FIFA 22 release in October. They announced on their social media pages that David Alaba will receive a special card following his transfer from Bayern Munich to Real Madrid.
The developers revealed 'Wins to watch" a new system that the selected players for the new promo will receive a plus one upgrade if their team wins five games out of ten league games, starting from October 1st.
Could we see a 95 Lionel Messi card by November?
Comment below your thoughts.